Buy one save 25% on the second activity pack from KeepEmQuiet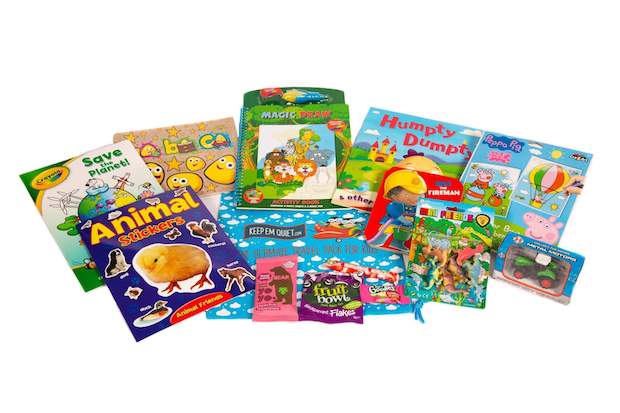 Choose two entertainment, sensory or messy kits and save 25% on the second
KeepEmQuiet's award-winning kids entertainment packs are crammed full of exciting surprises for children to discover and to keep them entertained in a plethora of situations. From lockdown days and sick days to weddings or long-haul flights, each pack is designed to keep your children busy.
Families can choose packs to suit boys or girls from ages 1-5+. Moreover, throughout the year KeepEmQuiet bundle up themed entertainment packs perfect for summer holidays, Halloween, Christmas and more.
Buy one pack from the range and save 25% on the second pack with the exclusive discount code THELISTBOGO . This discount is valid when you purchase any two kits including the Entertainment Pack, Sensory Messy Pack or the new Easter Kit. To claim this discount add two packs to the basket and add the discount code at the checkout.
Packs are available in small, medium and large sizes, and contain between 5-9 entertainment items and healthy snacks, all neatly packaged in a drawstring bag. Activity sets include everything from race tracks to Play-Doh sets to scrapbooks and beyond.
Best kids craft box subscription services perfect for lockdown

1 Jan 2021
From cooking to crafting, there are activity boxes to cater to all imaginations
The public may need to remain tucked away indoors as we head into 2021, but the joy of playing, crafting and gift-giving cannot be contained. Activity subscription boxes make fantastic presents for the little ones you love. Gift a subscription that will…
Terms & conditions
KeepEmQuiet discount code cannot be used in conjunction with any other offer. 25% discount is decucted against the lower priced pack.