Enjoy 6 luxury wines for only £4.99 a bottle from Virgin Wines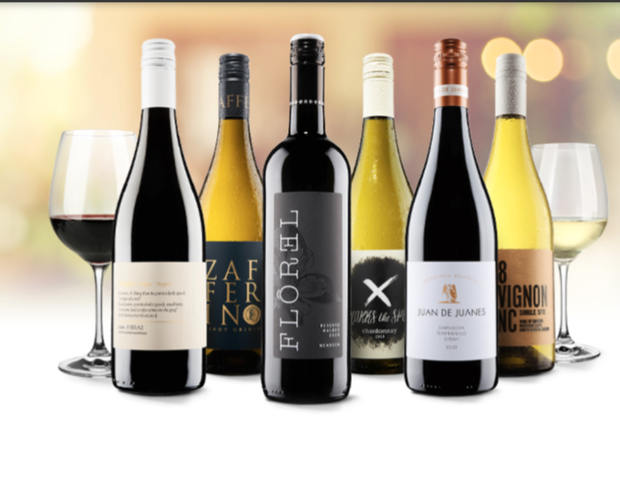 Save over 50% PLUS free delivery when you join Virgin Wines
Virgin Wines connects its customers to some of the best independent winemakers for affordable prices, giving you astonishing bottles of wine with incredible value.
Save over 50% on six luxury wines with this exclusive discount, working out at only £4.99 per bottle. To redeem this incredible offer, you don't need a discount code or voucher. Simply click on one of our links and make your purchase.
Reasons to join Virgin Wines…
Discover over 600 craft wines from indie winemakers, alongside wines handpicked by the Virgin team
Enjoy expert advice from a team of dedicated wine advisors, only a phone call or email away
Earn £1 credit for every £5 spent on Virgin Wine's exemplary Wine Bank scheme
Receive access to wine guides and handy tips straight from buyers
FREE delivery on all orders
Save between £15 and £100 a month with the Wine Bank
Get ready to make a fantastic saving when you sign up for Virgin Wines today, with 50% off on six luxury bottles of wine. To redeem this offer, simply click the link and your discount will be applied automatically when you make your purchase.
Save over 50% with Virgin Wines
Terms & conditions
Please allow between 1-3 working days for delivery, however, 85% of Virgin Wines orders arrive next working day. Virgin Wines discount is valid for new customers only. UK Delivery only. You must be 18 years of age or over to buy alcohol. Strictly one case per customer. Not to be combined with any other promotion.
By redeeming this offer you agree to try the Virgin Wines WineBank. WineBank uses easy monthly top-ups to save for your wine and rewards you with £1 for every £5 you deposit, plus free delivery on all future purchases. There's no obligation to buy any more wine. Your default monthly payment is £25 which you can change on Virgin Wines' website. You can cancel your WineBank membership at any time and withdraw any funds you've added. Offer is unavailable to existing WineBank members. Images for illustration purposes only. Wines are subject to availability and may be swapped for a similar wine of equal or greater value in the event of stock shortages. For full terms and conditions, visit virginwines.co.uk/terms