Get 30% off your order when you subscribe to Pooch & Mutt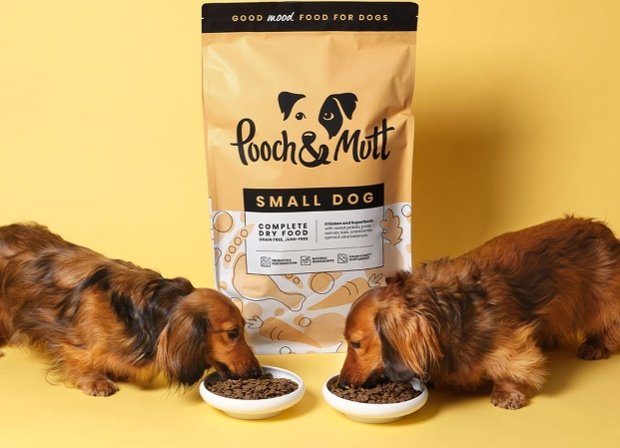 Save money on supplements, food and treats and earn Pooch Rewards
Pooch & Mutt offer a well-loved and trusted range of enhanced natural meals, treats and supplements to keep your pooch and their happiest and healthiest. Get 30% off your order when you start a subscription with Pooch & Mutt.
Just build your box and choose how often you want your food, treats or supplements delivered. Feel free to pause, change or cancel your subscription at any time.
​​Why Pooch & Mutt?
- No artificial flavours, colours or preservatives
- Vet-recommended
- Premium ingredients
- Added supplements
Head over to the Pooch & Mutt site to start your subscription, save 30% and earn double Pooch Rewards.
Get 30 off your Pooch and Mutt order
Arthur's Amble

Come along on a gentle guided walk around Hunter's Bog and St. Margaret's Loch to learn more about Arthur's Seat's turbulent past, created by fire and ice! Find out about the people who lived and worked in the Park from 7 000 years ago up until the present day and learn more about the rare wildlife that makes the Park so…
Sat 25 Jun
Wed 6 Jul
Wed 13 Jul
…and 9 more dates until 17 Sep
Black Isle Show

Massive agricultural show featuring a horse show, livestock parades, trade stands, food and craft fairs and fairgrounds.
Thu 11 Aug
£15 Adult ticket (Free Under 12s) / 01463 870870
Dog Masters - 2022 UK Dog Surfing Championships
Dogmasters - the only U.K. Dog Surfing Championships! After the 'Barkingly Brilliant' success of 2021, the UK Dog Surfing Championships is back for its 4th year in 2022 and bigger than ever. Taking place at Branksome Dene Chine Beach on Saturday the 23rd of July 2022. The event kicks off at 10am with dog surfing heats…
DogFest

A fun and varied weekend long festival for dogs and their owners.
Sat 25 Jun
£21.40 (£13.91–£21.40; Children £0–£13.91) / 01476 871001
Sun 26 Jun
Sat 3 Sep
£2–£21.40 (£13.91–£21.40; Children £0–£13.91; Family £2) / 0131 654 1666
Sun 4 Sep
Sat 24 Sep
£2–£80.25 (£13.91–£80.25; Children £0–£13.91; Family £2) / 0113 218 1000
Sun 25 Sep
Also at:
The Dog Lover Show

Scotland's first consumer dog show with performances and displays from some of the most talented dogs in the UK.
Dog Coat Making Workshop
We have extended this popular workshop to 3 sessions, the first two consist of 2 and a half hours (27th of April, 4th of May), whilst the third one will be run for two hours (11th of May). This is what you'll learn: how to select suitable fabrics for outside wear and warmth how to measure fabrics to fit your dog create a…
Dog Friendly Walk in Putley

WHO IS LEADINGHereford Group of the RamblersDATE & TIMEThursday 23rd June 2022 10:30AMDESCRIPTIONEAST HEREFORDSHIREMILEAGE 5LEVEL - EASY    WELL BEHAVED DOGS ALLOWEDMEAL STOP -     Walkers bring a packed lunchA dog accessible walk though and around the apple orchards of the village of Putley, using paths, tracks and…
A Dog's Trail: An adventure with Dogs Trust and Snoopy

To celebrate Dogs Trust's new rehoming centre coming to Cardiff, A Dog's Trail is a spectacular, free public art trail pawing its way across the city from 8th April – 5th of June 2022. For 8 weeks the city's streets, Cardiff bay and park spaces will become home to a series of intricately decorated Snoopy sculptures, each…
Terms & conditions
30% saving on supplements, up to 20% saving on food and treats.