This page contains one or more affiliate links. If you follow one of these links, and make a purchase, we receive a commission.
Get 20% off premium hair growth products with Hairburst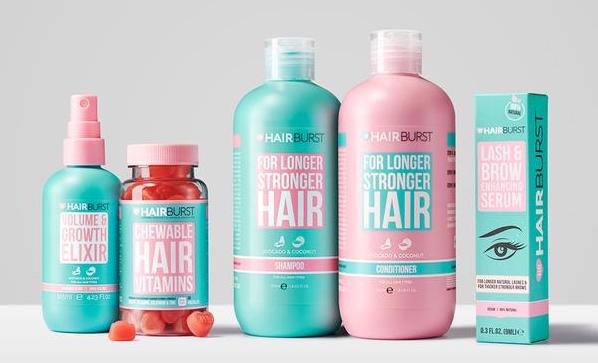 Get longer and healthier hair with 20% off vitamins, elixirs and more
One in three women struggle with hair growth due to overstyling, stress and poor nutrition. Sound familiar? Hairburst are here to rescue your locks with their range of cruelty free and expertly formulated hair care products. Use the exclusive code DATATHISTLE to save 20% across the site.
Hairburst products encourage hair to stay in the growth phase for as long as possible using a scientifically-formulated blend of essential vitamins and minerals to nourish your hair. Their award-winning vitamins, shampoos, growth and volume serums are SLS and paraben free, cruelty free, GMO free and made with premium and naturally derived ingredients.
Best sellers include:
- Chewable Hair Vitamins (improves hair health and promotes growth, gluten free, low sugar and delicious taste)
- Volume and Growth Elixir (paraben and silicone free, vegan and made in the UK)
- Shampoo and Conditioner for Longer, Stronger Hair (over 95% natural ingredients, nourishes hair and prevents shedding)
- Multi-active Scalp Serum (clinically proven active ingredients, protects and repairs hair follicles with avocado and coconut fragrance)
Use the code DATATHISTLE to get 20% off your next Hairburst order and get ready for naturally long, healthy and nourished hair.
Save 20% on Hairburst products
Terms & conditions
Only applicable on RRP.