Save £15 on your first month's Craft Gin Club subscription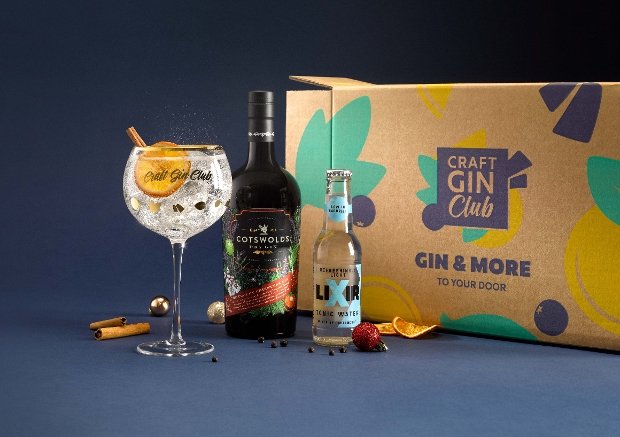 Get your first box of craft gin and other goodies worth £60 for just £25 with FREE delivery
The UK's leading gin membership club Craft Gin Club specially select delicious craft gins from all over the world and send them straight to your door in a subscription worth over £60. Using the code JOIN15-JUL-AFF you can get £15 off your first subscription.
The experts at Craft Gin Club taste over 500 gins to select the very best 12 which they'll send to you every month with previous boxes including gin from Wales, Vietnam, Orkney, Denmark, Ireland and more. For just £25, you can enjoy a hand-selected bottle of craft gin, tonic, cocktails and treats sent to your door with free delivery.
It's easy and hassle-free, just choose how often you want your subscription sent to you and pause or cancel at any time if you wish.
What will I get?
- Full-sized bottle of gin
- Tonics and garnish
- Cocktail Of The Month ingredients
- Sweet and savoury treats
- 66-page club magazine
Just head over to Craft Gin Club and use the discount code JOIN15-JUL-AFF at the checkout to save £15 on your first month's subscription.
Where to see the stars of RuPaul's Drag Race touring the UK in 2022

23 May 2022
The world's most-loved queens announce new and rescheduled dates
Following the season 14 finale of RuPaul's Drag Race and the conclusion of UK vs The World, a fresh and fierce batch of queens are gearing up to take their tours to the UK. Catch the winners of the most recent seasons and other favourites as they hit…
Terms & conditions
Craft Gin Club discount code is valid for UK customers aged over 18 only. Offer is valid on first delivery as part of the Craft Gin Club rolling subscription. Pause or cancel anytime. Visit Craft Gin Club for full T&CS.