This page contains one or more affiliate links. If you follow one of these links, and make a purchase, we receive a commission.
Get 10% off gifts at Menkind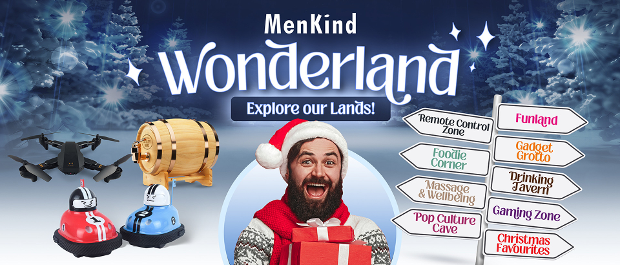 Save money on fun and unique gifts
Looking for the perfect present but don't know where to start? Menkind have you covered. They've got everything from gadgets, gaming, novelty, home and garden, movie and TV, and even personalised gifts. Get 10% off at Menkind using our exclusive code DATATHISTLE10.
As well as fun and unique gifts, Menkind also offer a range of experiences for the whole family, whatever the occasion. Choose from driving experiences, brewery tours and wine tasting, days out, fine dining, sports, adventures, spa days and much more.
Get the perfect gift for your loved one on a birthday, anniversary, Valentine's Day and more from Menkind. Get 10% off using the code DATATHISTLE10 at the checkout.
Terms & conditions
Data Thistle's usual rules apply.