This page contains one or more affiliate links. If you follow one of these links, and make a purchase, we receive a commission.
Get 25% off Pooch & Mutt dog food and treats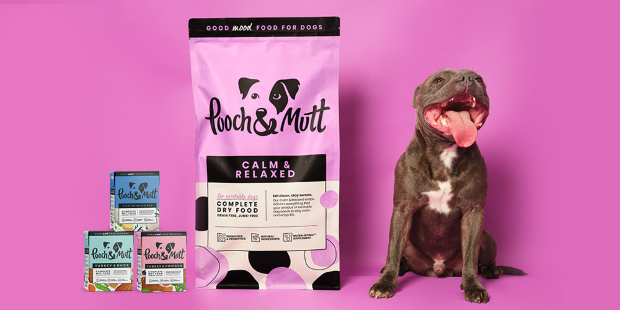 Keep your dog at their very best with tasty and balanced food, treats and supplements
Pooch & Mutt offer a well-loved and trusted range of enhanced natural meals, treats and supplements to keep your pooch and their happiest and healthiest. Shop their delicious and nutritious range now, using the code THISTLE25 to get 25% off the whole site.
Choose from a new range of junk free, hypoallergenic and vet-recommended bundles including the new Calm & Relaxed Bundle, the Heath & Digestion Bundle, the Skin & Coat Bundle and the Joint Care Bundle. All of the tasty food from Pooch & Mutt include probiotics and prebiotics to boost your furry friend's mood and health.
​​Why Pooch & Mutt?
- No artificial flavours, colours or preservatives
- Vet-recommended
- Premium ingredients
- Added supplements
Head over to the Pooch & Mutt and browse supplements, treats and food, saving 25% across the whole site using the code THISTLE25.
Get 25% off your pup-friendly goodies now
Terms & conditions
Cannot be combined with any other promotional offer or cashback, excludes delivery fees, excludes subscriptions.