This page contains one or more affiliate links. If you follow one of these links, and make a purchase, we receive a commission.
Get 15% off vitamins and supplements with Dr.Vegan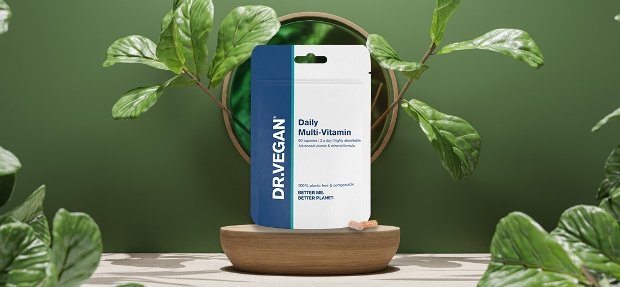 Prioritise your health and wellbeing with supplements and vitamins from Dr.Vegan
Dr. Vegan's supplements are created specifically to protect the things they care about most - your health and the planet. Their products are made in the UK by expert nutritionists using clinically-studied and plant-based ingredients. They're currently offering 15% off their whole range with the code DR15.
No matter your diet, they work to make a difference to people's health with the most bio-available and effective ingredients to create formulas that don't contain nasty additives, animal ingredients or anti-caking agents.
Why Dr.Vegan?
-Clean and 100% vegan
-Plastic-free, home-compostable pouches
-Free, online Diet Profile to tailor your supplements to you
-Flexible subscription service
Head to the Dr.Vegan website and choose from their best-selling supplements including their Debloat & Detox, MenoFriend, Gut Works, Skin Saviour ranges and more. Use the code DR15 to get 15% off your order at the checkout.
Terms & conditions
Voucher is not valid on bundles and gifts. Cannot be used in conjunction with any other offer.