This page contains one or more affiliate links. If you follow one of these links, and make a purchase, we receive a commission.
Get 10% off sustainable cleaning products from Bower Collective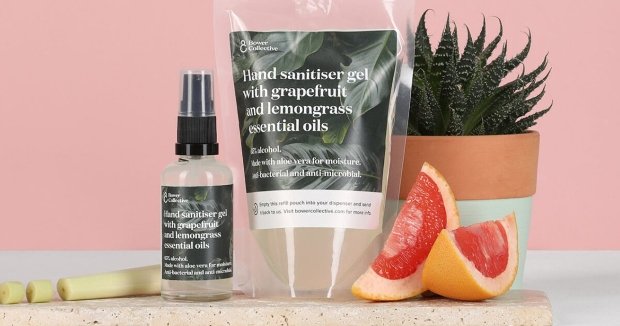 Join the refill revolution and save on natural household products
Inspired by the Bowerbird who famously recycles brightly coloured plastic scraps to decorate its nest, Bower Collective are determined to make sustainable living simple and accessible for all. Shop their range of effective and sustainable products now and get 10% off using the code AFF10.
They're passionate about bringing you sustainable products that look good, keep you and your home clean and reduce waste while doing so. Whether you're looking for bathroom cleaner, toilet tissue, shampoo, laundry liquid, or even lip balm in a range of fresh and natural scents, make sure you're stocked up for spring.
Since Bower products are either plastic-free or arrive in refill packaging, you can decant your household product into one of their reusable dispensers or use one you already have in your home before returning their packing in a pre-paid envelope. These empty pouches are then aggregated for recycling with their specialist partner.
So, what's the impact of using Bower Collective's products? Almost 35,000kg of plastic waste has been saved from landfill and the natural environment while over 100,000㎡ of endangered seagrass has been protected through their partnership with the Marine Conservation Society.
Some of their bestsellers include:
- Bower Body Wash - Beach Coconut
- Bower Washing Up Liquid - Grapefruit
- Bower Toilet Cleaner - Pine & Cedarwood
- Bower Floor Cleaner with Linseed Soap
Find your new favourite household products today and save 10% on all full-priced items. Simply head to the Bower Collective website and use the code AFF10 at the checkout to redeem your discount.
Deals and discounts to make Easter 2023 the best one yet

9 Mar 2023
Whatever you're doing this Easter Bank Holiday, get the most bang for your buck with offers on flowers, chocolate and more
Have you been looking forward to the Easter Bank Holiday since February? Trust me, you're not alone. As daylight savings approaches along with the promise of UK springtime, the light at the end of the long, winter tunnel burns brighter everyday. The…
Terms & conditions
New customers only.