George Square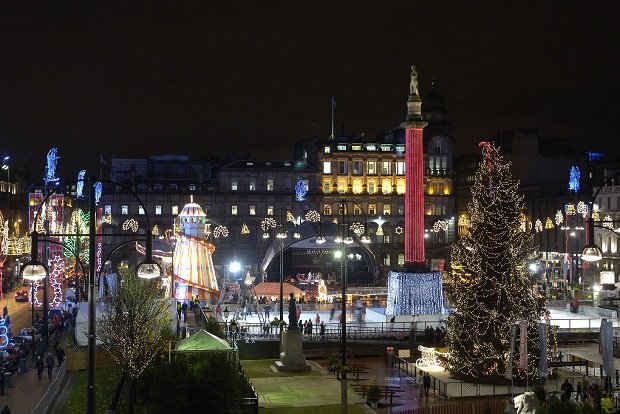 George Square is the principal civic square in the city of Glasgow, Scotland. The square was named after King George III and initially laid out in 1781 but not developed for another twenty years. George Square is surrounded by architecturally important buildings including the City Chambers (headquarters of Glasgow City Council) on the east side and the Merchants House on the west side.
There is an 1829 panoramic engraving by Joseph Swan which shows the early development of the square and its surrounding buildings. The square is home to an important collection of statues and monuments, including those dedicated to Robert Burns, James Watt, Sir Robert Peel and Sir Walter Scott.
George Square often hosts events including music and light shows, ceremonies, sporting celebrations and annual Remembrance Day parades. Political events and protests also often take place in the square.
Events at this venue
There are 2 events at this location
Sorted by title / date & time
Whilst every effort has been made to ensure the information displayed here is accurate, always check with the venue before attending (especially during the Covid-19 pandemic).
One Big Picnic

A community event open to absolutely everyone who wants to come along for a chat, some food, and to learn more about the people who live in the city.
Surge presents UNBOSI Marble Awareness Roadshow

Days: Saturday and Sunday  Showtimes: 13.00 – 17.00 The United Nations Board of Significant Inspiration (UNBOSI) continues their research in Scotland, connecting with inspirational people and places with their Marble Awareness Roadshow! Join them for interactive marble run making; experience their giant marble run…
Fri 19 Aug
Sat 20 Aug
Sun 21 Aug
…and 10 more dates until 31 Aug