The Queen's Gallery
We're Good to Go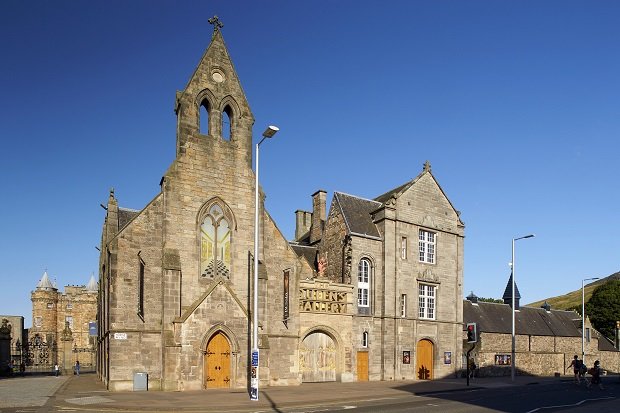 Housed in the former Holyrood Free Church and Douglas Gordon's School, between the Palace of Holyrood House and the Scottish Parliament building, the Queen's Gallery was opened in 2002 as part of the Golden Jubilee celebrations. It is designed to show even the most delicate works of art from the Royal Collection in a programme of changing exhibitions. And it has the great advantage of being able to display the artwork in exactly the kind of historic surroundings for which it was originally intended. Depending on the exhibition, visitors can see paintings, drawings, watercolours, furniture, ceramics, clocks, silver, sculptures, jewellery, books, manuscripts, prints and maps, arms and armour, fans, and textiles that have been selected by monarchs over the past 500 years. Much of the merchandise in the gallery shop is designed exclusively for the Royal Collection.
Events at this venue
There is 1 event at this location
Sorted by title / date & time
Whilst every effort has been made to ensure the information displayed here is accurate, always check with the venue before attending (especially during the Covid-19 pandemic).
Queen's Platinum Jubilee - Masterpieces from Buckingham Palace

For Her Majesty The Queen's Platinum Jubilee year, a major exhibition showcasing some of the finest paintings in the Royal Collection will be staged at The Queen's Gallery, Palace of Holyroodhouse. Masterpieces from Buckingham Palace will bring together more than 30 spectacular works by artists such as Rembrandt, Rubens…
Thu 18 Aug
£8.50 (Aged 18-24- £5.50) (Children £4.50 (Aged 5-17); Children free Under 5) / 0303 123 7306
Fri 19 Aug
£8.50 (Aged 18-24- £5.50) (Children £4.50 (Aged 5-17); Children free Under 5) / 0303 123 7306
Sat 20 Aug
£8.50 (Aged 18-24- £5.50) (Children £4.50 (Aged 5-17); Children free Under 5) / 0303 123 7306
…and 26 more dates until 25 Sep