Citizens Theatre
Whilst every effort has been made to ensure the information displayed here is accurate, always check with the venue before attending.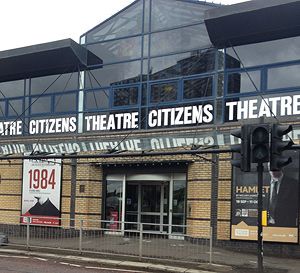 Citizens Theatre
119 Gorbals Street
,
Glasgow
,
G5 9DS
Box office

0141 429 0022

General enquiries

0141 429 5561

Opening times Mon–Sat 10am–6pm. Opening times may vary by performance events.
Website www.citz.co.uk
Photo of Citizens Theatre
Under the guidance of Artistic Director Dominic Hill, the Citz, as it's affectionately known, churns out a steady roster of tried-and-true theatre favourites and plays from new and exciting directors. Found just south of the Clyde, it's the biggest producing theatre in the west of Scotland with a large focus on community programming, including acting classes and writing workshops for the aspiring theatre pros among us.