Southbank Centre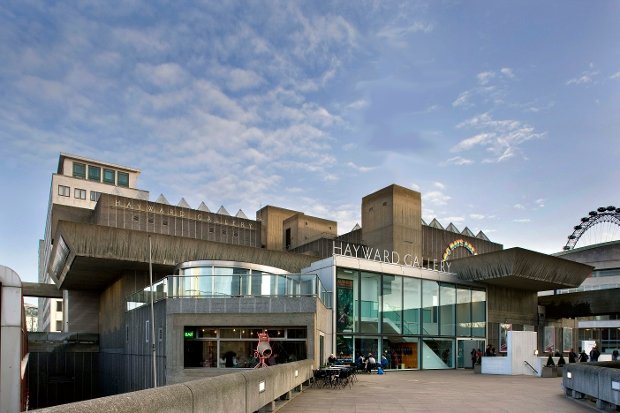 Arguably the leading arts venue in the UK, the Southbank Centre, comprising five main venues – Royal Festival Hall, Queen Elizabeth Hall, Purcell Room, the Hayward Gallery and the Saison Poetry Library – occupies a 21-acre site on the banks of the Thames. Originally created in 1951 for the Festival of Britain, over the decades the institution has flourished to become a thriving festival site, hosting music, dance, art, spoken word and performance events. The venue not only supports four resident orchestras, 14 artists in residence and over 100 more artistic organisations, it also manages the Art Council Collection and curates the Hayward Touring Exhibition which visits venues across the country.
Events at this venue
There are 2 events at this location
Sorted by title / date & time
Whilst every effort has been made to ensure the information displayed here is accurate, always check with the venue before attending (especially during the Covid-19 pandemic).
Monira Al Qadiri: Devonian
Many of the oil deposits being extracted in the northern hemisphere were formed from the remains of the animals, plants and microorganisms that existed on Earth during the Devonian period, nearly 400 million years ago. Also referred to as The Age of Fish, it's famous for the thousands of species of fish, crustaceans…
Tue 16 Aug
Wed 17 Aug
Thu 18 Aug
…and 80 more dates until 6 Nov
Southbank Centre Food Market
In the mood for an authentic taste of Ethiopia, Thailand, Venezuela or beyond? Craving a burger; looking for an indulgent sweet treat? We've got you covered. We're open Fridays, Saturdays, Sundays and bank holidays from lunch onwards. Find us on Southbank Centre Square (located on the Waterloo Station side of the Royal…
Fri 19 Aug
Outdoor Spaces
Free / 0844 875 0073
Sat 20 Aug
Outdoor Spaces
Free / 0844 875 0073
Sun 21 Aug
Outdoor Spaces
Free / 0844 875 0073
…and 4 more dates until 29 Aug