Partington Players Theatre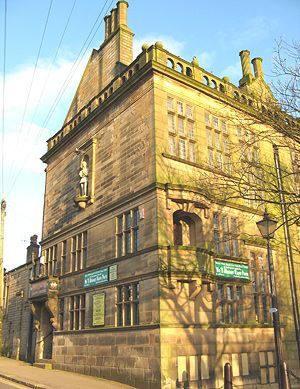 A live theatre situated in the centre of Glossop in the High Peak of Derbyshire. We present six shows a year ranging from pantomime through farce to classics of the stage. Our one-act play festival in July attracts entries from amateur societies far and near.
We also play host to Peak Film Society screenings in our comfortable 120 seat theatre with raked seating and a real cinema atmosphere.
Text supplied by third party.
Events at this venue
There are 14 events at this location
Sorted by title / date & time
Whilst every effort has been made to ensure the information displayed here is accurate, always check with the venue before attending.
Aftersun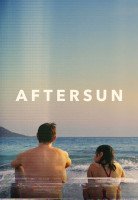 Directed by: Charlotte Wells
Cast: Paul Mescal, Frankie Corio, Celia Rowlson-Hall
UK release: 18 November 2022
Eleven-year-old Sophie (newcomer Frankie Corio) and her father, Calum (BAFTA winner Paul Mescal, Normal People), vacation at a Turkish beach resort in the late 1990s. They swim, play pool, and enjoy each other's company; they're partners in crime. Calum is the best version of himself when he is with Sophie. Sophie feels…
Sun 24 Mar 2024
Animal Farm

Animal Farm is George Orwell's masterly allegorical tale of life under a totalitarian regime. Set in the barn of an English farm with a cast of pigs, horses and other farm animals its message remains as relevant today as it was when it was first published in 1945. Join the pigs Major, Squealer, Napoleon, Snpwball and…
Tue 30 Jan 2024
Wed 31 Jan 2024
…and 3 more dates until 3 Feb 2024
The Blue Caftan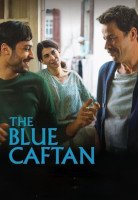 2022
France, Morocco, Belgium, Denmark
2h
18
Directed by: Maryam Touzani
Cast: Lubna Azabal, Saleh Bakri, Ayoub Missioui
18 TBC - "Writer-director Maryam Touzani's follow-up to her acclaimed 2019 debut Adam, The Blue Caftan is a rich, complex, slow-burn drama that screened in Un Certain Regard at Cannes this year. Halim (Saleh Bakri) and Mina (Lubna Azabal) run a caftan shop in the historic Salé medina, producing exquisitely finished…
Sun 21 Apr 2024
Subtitled
£5 / 01457 852066
Dracula - The Phantomime

There's a new guy come to Little Transylvania, to warn the villigers of impending doom, and grave danger. And there's a Vampire or three skulking around too… Partington Players bring you this brand new panto, that will have you laughing out loud and tears rolling down your cheeks. All your favouite characters will be on…
Tue 5 Dec
Wed 6 Dec
Thu 7 Dec
…and 2 more dates until 9 Dec
Elf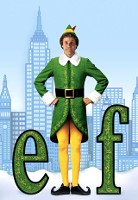 2003
US
1h 36min
PG
Directed by: Jon Favreau
Written by: David Berenbaum
Cast: Will Ferrell, Bob Newhart, Ed Asner, James Caan, Zooey Deschanel, Mary Steenburgen
Buddy (Ferrell) is a big Elf who, though accepted in his Elvish community at the North Pole, manages to wreak havoc on a daily basis. Fed up and confused by his charge, Papa Elf (Bob Newhart) sends him to the US in search of his true identity. Hilarious and puerile Yuletide comedy.
Girl on the Train

Rachel Watson longs for a different life. Her only escape is the perfect couple she watches through the train window every day, happy and in love. Or so it appears. When Rachel learns that the woman she's been secretly watching has suddenly disappeared, she finds herself as a witness and even a suspect in a thrilling…
Tue 19 Mar 2024
Wed 20 Mar 2024
…and 3 more dates until 23 Mar 2024
Glossopera Christmas Opera Gala
GLOSSOPERA return for their annual fabulous feast of festive fun. Professional opera singers and their pianist entertain with operatic classics, lighter songs and festive numbers.
God of Carnage

What happens when two sets of parents meet up to deal with the unruly behaviour of their children? A calm and rational debate between grown-ups about the need to teach kids how to behave properly? Or a hysterical night of name-calling, tantrums and tears before bedtime? At first, diplomatic niceties are observed, but as…
Tue 7 May 2024
Wed 8 May 2024
…and 3 more dates until 11 May 2024
It's a Wonderful Life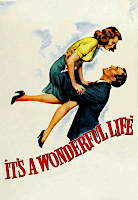 1946
US
2h 9min
U
Directed by: Frank Capra
Cast: James Stewart, Donna Reed, Lionel Barrymore, Henry Travers
Frank Capra's 1946 Christmas Classic follows the tribulations of small town everyman George Bailey (James Stewart), who, at the end of his luck and deep in debt, contemplates suicide one snowy, bleak Christmas Eve. But when George wishes that he had never been born, his guardian angel Clarence (Henry Travers) takes a trip…
Sun 17 Dec
Ladies Day

Work, love and life are just one long, hard slog for the fish filleting-foursome Pearl, Jan, Shelley and Linda. Their fortunes change when Linda finds tickets to Ladies' Day at Royal Ascot (the year it moved to York). So out go the hairnets and overalls as the four head off to the races for a drink, a flirt and a flutter.
Tue 25 Jun 2024
Wed 26 Jun 2024
…and 3 more dates until 29 Jun 2024
Mad About the Boy - The Noël Coward Story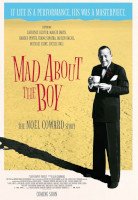 Directed by: Barnaby Thompson
Cast: Noël Coward
A documentary on one of the most acclaimed writers across stage and screen.
Sun 16 Jun 2024
Matilda the Musical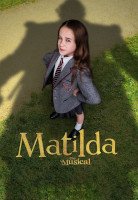 Directed by: Matthew Warchus
Cast: Alisha Weir, Lashana Lynch, Andrea Riseborough, Stephen Graham, Emma Thompson
UK release: 25 November 2022
Musical adaptation of Roald Dahl's book about an extraordinary girl with a sharp mind and a vivid imagination.
Sun 21 Jan 2024
Rye Lane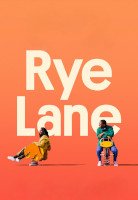 Directed by: Raine Allen-Miller
Cast: David Jonsson, Vivian Oparah
Romantic comedy in which two people recovering from bad breakups connect over an eventful day in London.
Sun 19 May 2024
Smoking Causes Coughing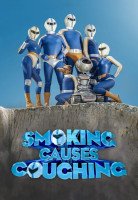 Directed by: Quentin Dupieux
Cast: Gilles Lellouche, Vincent Lacoste, Anaïs Demoustier
After a devastating battle against a diabolical Kaiju-like turtle, a team of five superheroes – known as the Tobacco Force – is sent on a mandatory retreat to strengthen their decaying group cohesion. Their break goes wonderfully well until Lizardin, Emperor of Evil, decides to annihilate planet Earth… will they repair…
Sun 18 Feb 2024
Subtitled
£5 / 01457 852066