Watford Colosseum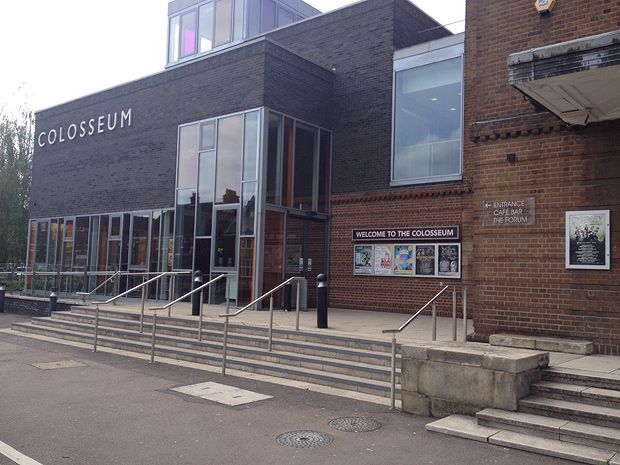 In the heart of Watford, the Colosseum is a venue that seats almost 1400 people. It was built in 1938 by Charles Cowles-Voysey and acoustician Hope Bagenal, who also worked on the Royal Albert Hall and the Royal Festival Hall in London. As such, the venue is renowned for its acoustics and has been used for the recordings of film soundtracks including Lord of the Rings, The Sound of Music and Star Wars.
The stage at the Colosseum has held the likes of Elton John, Genesis, Marc Bolan and, more recently, Oasis, One Direction and Jools Holland.
Parking is available at a number of locations not far from the venue: The Gade multistory car park (Rosslyn Road) and The Avenue car park (Hempstead Road) are both open 24 hours a day. The train station is only 15 minutes by foot and serves trains from London Euston. Bus numbers W30, 500, 550 and 724 run close by.