Leeds Playhouse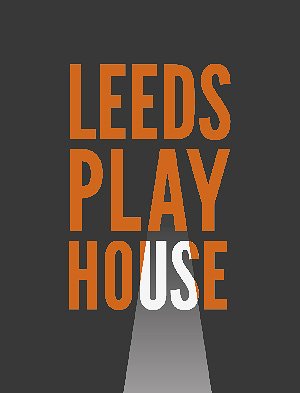 West Yorkshire Playhouse has changed its name to Leeds Playhouse.
The name change marks a new chapter in the theatre's 50 year history, embracing its role at the heart of the cultural life in the Leeds City Region, and echoing the original name of the Playhouse which first opened in 1970.
The Playhouse's renaming comes at a key time for the organisation, as it embarks on a capital redevelopment project resulting in a city-facing entrance, improved access and the opening of the Bramall Rock Void, a new third performance space within the foundations of the theatre.
Events at this venue
There are 5 events at this location
Sorted by title / date & time
Whilst every effort has been made to ensure the information displayed here is accurate, always check with the venue before attending (especially during the Covid-19 pandemic).
Charlie and the Chocolate Factory – The Musical
'Who can take a sunrise, sprinkle it with dew, cover it with chocolate and a miracle or two?' Roald Dahl's devilishly delicious tale of young golden ticket winner Charlie Bucket and wild confectionary wizard Willy Wonka will take you to a world of pure imagination this festive season. Charlie and The Chocolate Factory…
Fri 18 Nov
Sat 19 Nov
Mon 21 Nov
…and 51 more dates until 28 Jan 2023
In the Night Garden
Come and join Igglepiggle, Upsy Daisy, Makka Pakka and friends at In the Night Garden Live in their hit new show Igglepiggle's Busy Day – where Igglepiggle looks for his friends and follows their funny sounds until he finds them all. You'll see all your favourite characters beautifully brought to life with full-size…
Fri 7 Oct
0113 213 7800
0113 213 7800
Sat 8 Oct
0113 213 7800
0113 213 7800
0113 213 7800
Maggie May
'They say we're like swans. Ruddy beautiful graceful things on the surface of a lake but underneath we're paddling like mad.' Maggie and Gordon first met in 1971 dancing to the sound of Rod Stewart. Now in their sixties, and still very much in love, they've been finishing each other's songs all their marriage. But now…
Wed 18 May
Thu 19 May
Fri 20 May
Sat 21 May
Peppa Pig's Best Day Ever

Peppa Pig is excited to be going on a day out with George, Mummy Pig and Daddy Pig – it's going to be her best day ever! Get ready for a road-trip full of adventures. From castles to caves, dragons to dinosaurs and ice-creams to muddy puddles – there is something for all of the family and their friends to enjoy, including…
The White Card
A Leeds Playhouse, Northern Stage, Birmingham Repertory Theatre & Soho Theatre co-production in association with HOME Manchester The UK and European premiere of Claudia Rankine's first published play, The White Card poses the question: can society progress when whiteness remains invisible? Written in 2019 during an…
Wed 18 May
Thu 19 May
Fri 20 May
…and 12 more dates until 1 Jun