The Medieval Banquet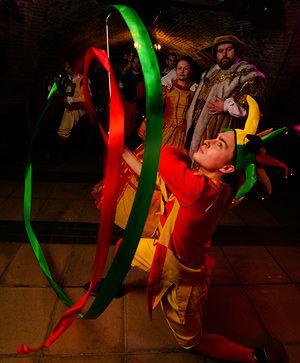 Be part of 1000 years of history at London`s Medieval Banquet. You join King Henry VIII as a royal guest where you shout for your wench, Wassail, with knights and bang the table in appreciation.
Guests at The Medieval Banquet experience a night in the court of the King enjoying live music as balladeers play and sing ancient song. Marvel at the grace of beautiful acrobats and the energy of our jesters.
All this is set at the historic St.Katherines Docks which trace their roots to the tenth centurys King Edgar and the legend of the Portsoken Knights.
Come ready to eat a four-course banquet with wine and ale and to finish the night by dancing till late.
Text supplied by third party.