Royal Manor Theatre
Events at this venue
There are 8 events at this location
Sorted by title / date & time
Whilst every effort has been made to ensure the information displayed here is accurate, always check with the venue before attending (especially during the Covid-19 pandemic).
Ben Waters
Ben Waters is renowned for playing barnstorming sets, rockin' the house every time, playing the music of his heroes Fats Domino, Huey Piano Smith, Albert Ammons, Ian Stewart, Jerry Lee Lewis, Amos Milburn, Chuck Berry – Rhythm and Blues to get everyone on their feet. Ben has played with many acts over the years including…
A Bunch of Amateurs
After a few years off, The Royal Manor Theatre Company is back with our first full length theatrical performance! A Bunch of Amateurs is written by Nick Newman and Ian Hislop, and was originally a film starring Burt Reynolds, Imelda Staunton, Derek Jacobi and Samantha Bond. It is born from the Authors love of Amateur…
Mon 17 Oct
Tue 18 Oct
Wed 19 Oct
…and 3 more dates until 22 Oct
Hardy Regrets - Thomas Hardy Short Stories - with Q&A

Following our successful collaboration with Rose and Anne-Marie Goldthorp (from The Daily Dilettante [https://thedailydilettante.com/]), the Royal Manor is proud to present the World Premiere of all four short films based on the writing of the world famous writer and poet, Thomas Hardy. Set in 19th Century Dorset and…
Lyme Bay Moonrakers – Songs for the Wellerman

Lyme Bay Moonrakers, a Lyme Regis based vocal group of twenty men and women, bring you 'Songs for the Wellerman' – a musical celebration of the timeless connection women and men have to the sea. Come and hear traditional shanties, work songs, ballads and humorous songs from near and far, in bold, fresh, new arrangements.
Riding Out - A night of adventure, with Simon Parker

Riding Out - A night of adventure: Cycling 3,427 miles around Pandemic Britain Simon Parker is an award-winning travel writer and broadcaster who has reported from well over 100 countries by the age of 34 for the BBC,The Telegraph and Amazon Prime. In this multimedia presentation of short films, photos, audio clips and…
The Rocky Horror Picture Show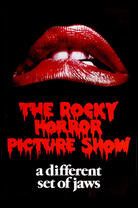 1975
UK
1h 40min
15
Directed by: Jim Sharman
Written by: Richard O'Brien, Jim Sharman
Cast: Tim Curry, Susan Sarandon, Barry Bostwick, Richard O'Brien, Patricia Quinn, Nell Campbell, Jonathan Adams, Peter Hinwood, Meat Loaf, Charles Gray
The cult film to end all others, this rock spoof on old horror movies has created a breed of Rocky Horror crazies, and packs them in at late shows everywhere. The film has its moments, and Curry is splendidly camp as the bisexual Frank N Furter.
Roshni
Roshni is a beautifully intimate crafting of dance and live music, transporting and uplifting the audience on a journey of joy. This soul-stirring performance is a captivating combination of Kathak dance, with live music from a global palette of styles. The sumptuous music from different lands features kaval and violin…
Twisted Christmas

"Nasty but nicely comic entertainment…in 'Owdyado's twisted world nothing is ever what it seems" Lyn Gardner (Twisted Tales Outdoors) After the successful Twisted Tales Vol.1&2 and Twisted Tales Outdoors, 'Owdyado Theatre are excited to present their first seasonal show - Twisted Christmas. Featuring writers from…