The Blue Orange Theatre
Covid-19 precautions
JW Theatres takes the safety of all of its patrons extremely seriously. Our 108 capacity venue has been reduced to 40 capacity to ensure strict social distancing can be applied, all audience members are asked to wear a mask and all drinks are ordered to seats. With the governments latest COVID update all of our staff will now be wearing face coverings and buying drinks at the bar is no longer permitted, as such we have added a "Dines" app in which our audiences can get their cocktails, drinks and snacks delivered to their seat by one of our wonderful team.
Last updated: 24 September 2020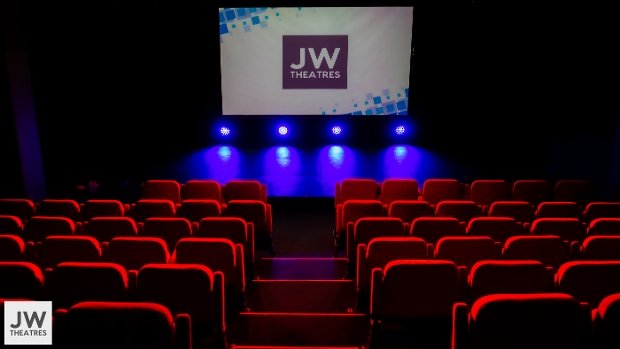 On 1st September 2019, JW Theatres took over the management of the Blue Orange Theatre in the heart of Birmingham's Jewellery Quarter. At this stage, now that contracts are signed and hype is building within the artistic community, we thought we should release our thoughts on how the venue will integrate into the community and tell you a little bit about our artistic policy going forward.
Birmingham is known throughout the country as one of the most diverse and culturally accepting cities. Our aim for the Blue Orange Theatre is to create a space that is supporting local work and giving new and experienced artists alike a platform to showcase their talent. From plays to musicals, dance to installations, music to spoken word and comedy; The Blue Orange's three intimate spaces can provide that platform.
Our team has over 30 years experience in the theatre industry working in some of the countries most significant and most renowned venues, from the National Theatre to the Ambassador Theatre Group. Using that experience, we've made our goals for our first three years very simple:
1) Theatre ticket prices are on the rise, top price tickets in Birmingham alone can reach £107, for a family of four that could work out to over £400, this is over the average weekly earnings of a person in Birmingham. We believe that theatre should be accessible to all, we will offer several "pay what you can afford" performances, where we will not set a ticket price; we will instead ask that you pay what you can afford on the door. We have also established a maximum ticket price of £17 for in-house productions.
2) We want to nurture the local talent we have in the West Midlands and our aim is for the Blue Orange to become synonymous with quality new writing. As such, we will be accepting submissions from producers, writers, and directors who wish to bring their work to the Blue Orange. We will work with those creative professionals too. Birmingham has the talent and inspiration. We're offering a place to nurture that.
3) The Blue Orange Theatre is home to Midlands Academy of Musical Theatre. A drama school that condenses drama school training from the old-style three-year courses, into a streamlined two-year course; the best tutors, excellent facilities and an abundance of professional opportunities. We aim to support that experience and ensure those students continue to receive the facilities that are necessary to further their education and creative experience.
Our aims are apparent, and these are simply the start of our objectives as an organisation. It's now over to our brilliant team of people to start looking at what would make the Blue Orange your ideal venue.
"Edgy Work, Exciting Venues, Exceptional Staff"
Now we look forward to welcoming you to the Blue Orange Theatre and of course reading any writing that is submitted.
Come down, pop in, meet with us; come and talk about a great future!
Text supplied by third party.
Events at this venue
There are 2 events at this location
Sorted by title / date & time
Whilst every effort has been made to ensure the information displayed here is accurate, always check with the venue before attending (especially during the Covid-19 pandemic).
A Double-Bill Of Comic Proportions: Thomas Benjamin Wild Esq. & Scott Doonican

Village Wooing by George Bernard Shaw

Produced by SHAW2020 and sponsored by The Shaw Society Village Wooing - A Comedietta for Two Voices - is an anti-romantic battle of the sexes comedy by George Bernard Shaw. It is a charming two-hander in which the characters, simply named 'A' and 'Z', play a relentless game of cat and mouse across land and sea. "I am a…
Sat 30 Jul
£12 (£10) / 0121 212 2643
Sun 31 Jul
£12 (£10) / 0121 212 2643
£12 (£10) / 0121 212 2643